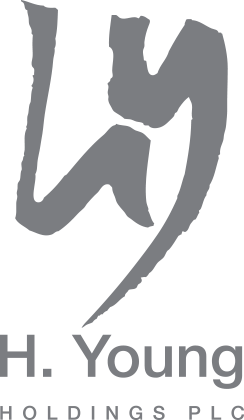 The
H. Young

group sources, markets and distributes brands to the retail sector. We own many of our brands and distribute others on an exclusive basis for overseas principals.

Our expertise is in building and sustaining brands and in the related skills of sourcing, marketing, warehousing and distribution. These skills are common across our businesses, irrespective of the final market-place.
We are a privately owned business.
We operate in two sectors:
Sports and leisure
Automotive aftermarket
Our major customers are household names. We also supply thousands of independent retail businesses across the UK.
We operate a number of our own retail outlets, but the majority of our sales are made to retailers themselves.
The group's businesses are located in the South of England. We employ over 600 people and have annual sales of over £200m.
All our businesses operate autonomously, with a group headquarters in Newbury providing central support functions.
Most of our businesses are trading divisions of H. Young (Operations) Limited (company number 706712), itself a subsidiary of H. Young Holdings PLC (company number 194944). The ultimate UK parent is Lakefield Holdings Limited (company number 4154384).
Rohan Designs Limited operates as a separate subsidiary.
All the above companies are registered in England and Wales. The registered office in the majority of cases is:
Buckingham House, West Street, Newbury, Berkshire, RG14 1BD, United Kingdom.